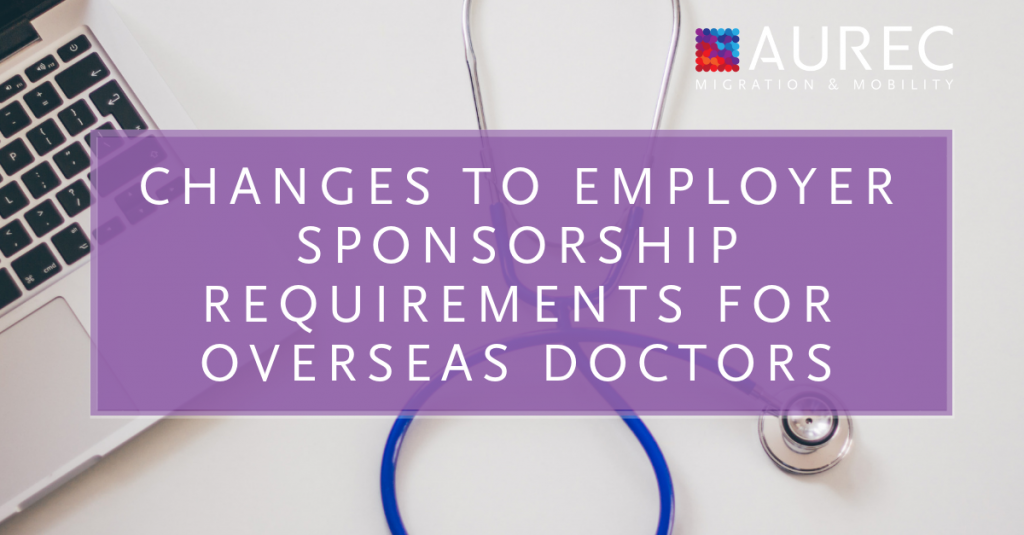 The Department of Health has introduced a Visas for GPs initiative which will commence on the 11th March 2019.
From this date, to sponsor an overseas doctor the employer will need to obtain a Health Workforce Certificate before lodging a Subclass 482 Visa, Subclass 186 ENS, or Subclass 187 RSMS visa.
The occupations impacted by this change are:
General Practitioner ANZSCO 253111
Resident Medical Officer ANZSCO 253112
Medical Practitioner not elsewhere classified ANZSCO 253999.
The main aim of the 'Visas for GPs initiative' is to promote doctors into areas that have lower access to services such as rural, remote and regional areas of Australia, and it is aimed at preventing an oversupply in other areas.
The Federal Government will only issue a Health Workforce Certificate to those employers that can demonstrate a genuine need to fill a nominated position.
From the 11th March 2019, a Health Workforce Certificate will need to be uploaded to any nomination application.
If you have any questions, or need assistance with your visa, please get in touch.