As a migration agent, I am often entrusted with the hopes and dreams of clients immigrating or wanting to remain in Australia. Ultimately, the decision maker in the migration industry is the Australian Government and it is my job to help people overcome these obstacles and ensure that dream comes true.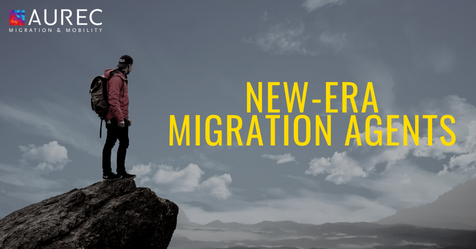 Overview
Migration over the last decade has become more complex and difficult to navigate when it comes to securing a visa. This is in part, is down to the Government implementing strict laws to protect Australian jobs and to give citizens the best possible chance in securing local opportunities. However, every modern country looking to the future, must integrate with an array of cultures.  
The tedious visa research, the endless red tape, and the repetitive screening can be inefficient and mind-numbing for anybody looking to migrate and experience Australia. This is where my business, Aurec Migration & Mobility comes into play. It's time for a new era of migration that focuses on the client, creating a more pleasant overall experience, all the while helping you achieve your dreams. In this article, I will cover the challenges I face as a migration agent and how I am trying to change, how this industry works for the better. 
Challenges
Like any industry, we have our challenges and adapting to change is one of the biggest. Daily, I'm faced with many hurdles, whether that being clients' needs and requirements changing, the market developing, numerous changes to legislation and internal HR practices to name but a few. 
Let's get into it; here's what we face day-to-day: 
Digitalization: We've heard it all before that digitalization will be the end of an industry or make a certain role extinct, for example, LinkedIn was meant to wipe out recruiters or that Airbnb was going to make hotels obsolete. All industries are impacted by digitalization.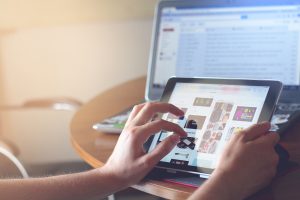 Information is accessible to everyone 24/7. What you do with the information is the question. LinkedIn, artificial intelligence or online application sites are just tools. Yes, they do replace some of the tasks that are done by humans today, but they also free up more of my time, which means that I can work more efficiently for my clients. As migration and mobility is based around people, there will always be a need for a human touch.
For example: I often see clients visa dreams hit a snag as they are told they are not eligible but more often than not, their cases are not so black and white. I use my experience and all the resources available to help in any way possible. 
Bureaucracy:  As I already mentioned, the red tape that comes with securing a visa can be frustrating. Depending on what visa you are applying for, (view visas we cover here) there can be hundreds of forms to fill in just to prove you are eligible. However, this is where we can help. Aurec's expert migration team and I will be able to provide you with first-hand knowledge tailored to your case. We can advise on the best route to take and how we will get there, also saving you time and money in the process. 
Time: Timing is everything when it comes to securing your visa. As some processes can take several months, giving yourself enough time is crucial. Very often we have clients come to us with little to no time to secure another visa. However, this is also one of our strengths as we can help speed up the process by ensuring your application is correct before applying and that's the visa you are applying for is the correct one. As the process is quite stringent, it is vital to follow the steps correctly, so that the process is not slowed down.  
So how can we, as migration agents overcome these challenges and provide a stellar service for our clients? 
Be adaptable and embrace change
As the world of migration is ever evolving, I need to be more flexible and adapt the way I work to suit the expectations of clients. I do this by offering a free initial assessment for anyone needing information surrounding their visa.  
As we head into the future, the only certainty is uncertainty. Legislation surrounding visas, the economy, the government, skills shortages etc. are always changing. This means I need to be proactive, rather than reactive to client's needs. I always partner with clients and aim to build long term relationships, unlike some businesses who will just view you as another sale. Whether you are an individual or a business, I work closely with you to understand your goals and objectives which I believe is the key to success and a long-term relationship.    
Focusing on customer experience and personalisation
With the market becoming more and more competitive, my focus is on what my clients need and want, as well as trying to enhance their overall experience. McKinsey & Company data reveals that customer experience has become more important today than ever before.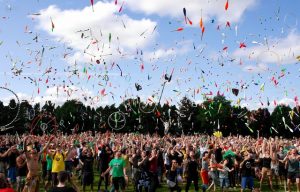 Agents are needing to become more and more specialized so it's becoming critical that we understand the client's business inside and out. We need to understand where our clients are going, their financial positions, their context and their growth strategies. We must ensure that we represent them as best we can, with a full 360-degree perspective being portrayed.  
Legislation and regulation is becoming stronger and harder to manage and comply with; therefore, we must navigate our clients through these unchartered waters. To help with this, we provide our clients with market insights and trends that only professionals in the industry have exposure to. This then allows us to personalise each case, as no two cases are the same.   
What does a new age Migration Agent look like?
As I am always looking for new ways to improve the migration industry, it means I am constantly on the lookout for ways in which I can upskill and become a better agent. As a new-era agent, this often involves wearing many different hats. It means being an accountant, a counsellor, an advisor and employment specialist all in one.  
You need to be a migration agent who is: 
On the cutting edge, in touch with new tools, always learning and continuously fine tuning your ability.

 

Understands that to succeed, you need a competitive edge. What makes Aurec Migration different from competitors is that we genuinely care about our clients. We work with everyone on a one-to-one basis and tailor each package to make the entire process as easy and stress free as possible.

 

Know more than anyone else in the market. I continuously review visas, skills lists and market trends so that I can best serve my clients. You must keep your ear to the ground.

 

Never be satisfied with where you are. No matter how well I am doing, I am always thinking of my next step and how I can improve my offering. I am happy to announce that Aurec Migration will be opening an office in Queensland this September, so that we can help even more people in the future.

 

Be the 'peoples' partner – both for your clients, your staff and your industry. 

 
If you would like to get in touch for a free assessment or just to gain some information around your situation. Please do not hesitate to get in touch here.